Early Education and Care Teacher Certificate Opportunity
Upon completion of Child Growth and Development, participants will be eligible for Early Education Care Teacher Certification.
September to December
Courses offered online and/or on-campus in Lowell at Middlesex Community College in Lowell
Eligibility:
Must have High School Diploma/GED/HiSET
Right to work in the U.S.
English assessment done by Middlesex Community College.
To find out more information on this opportunity, please complete the form below: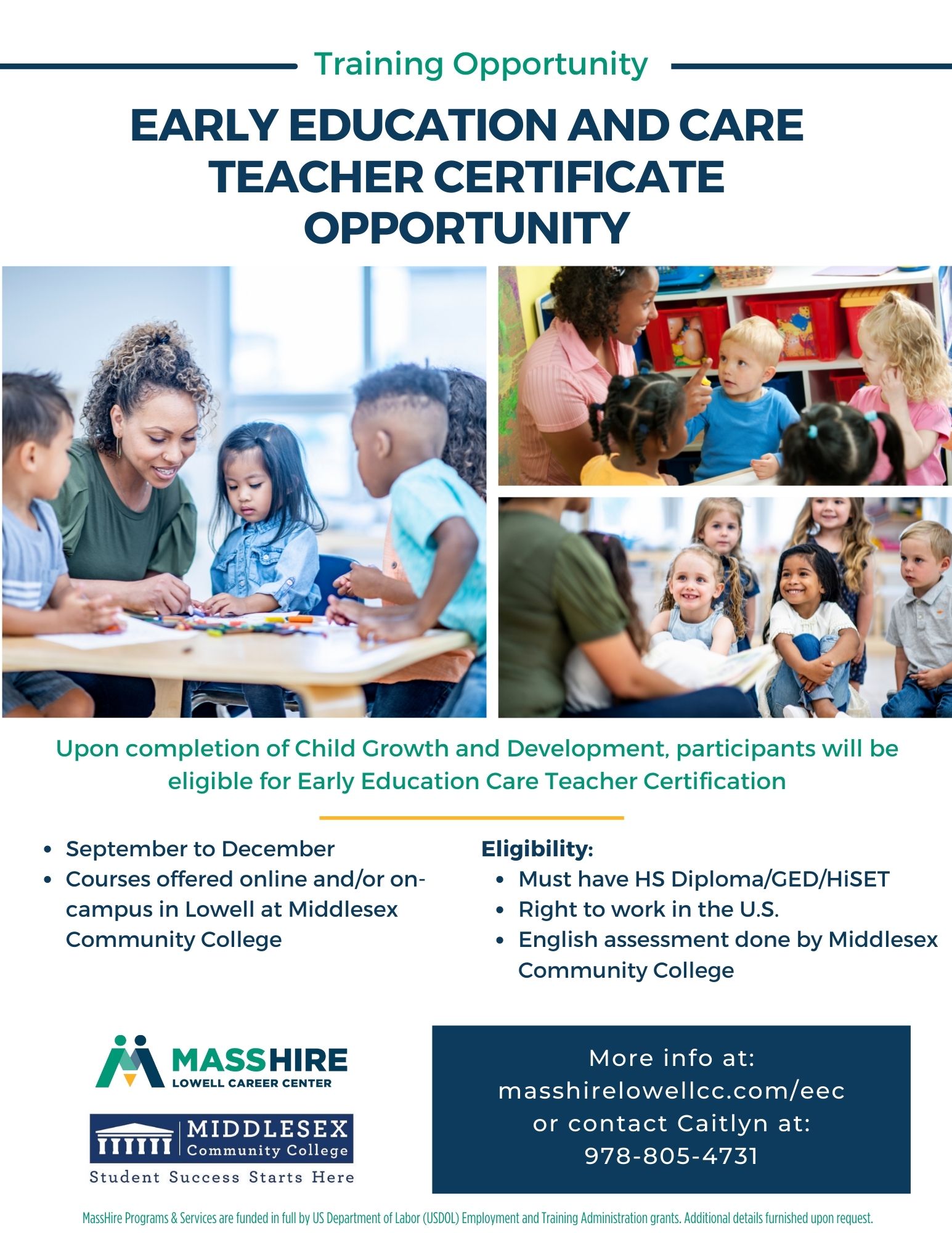 Click edit button to change this text.