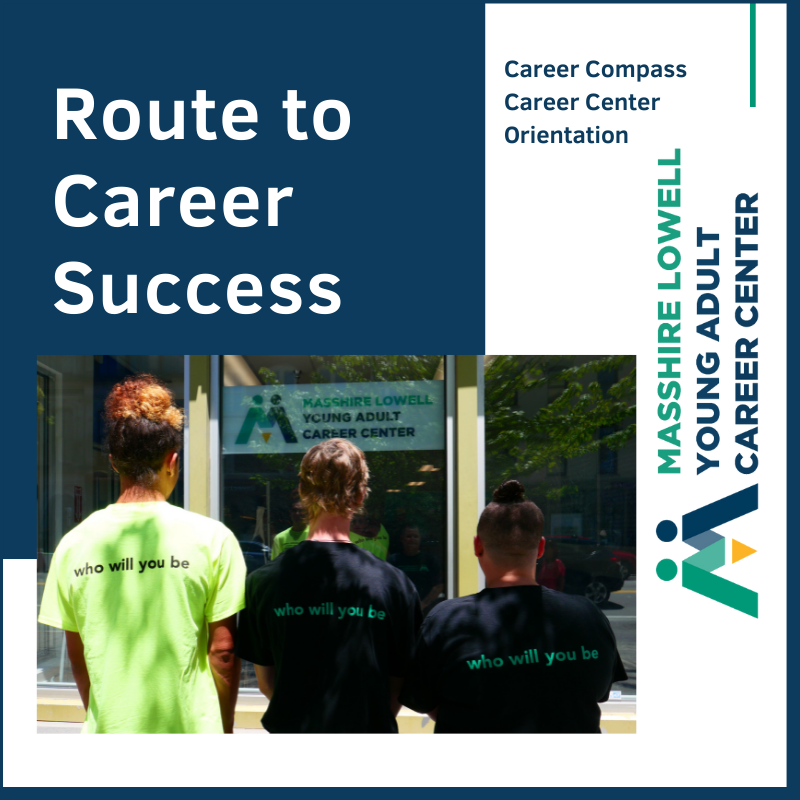 Career Compass- Young Adult Career Center Orientation
Have you wanted to become a member of the Young Adult Career Center but you aren't sure where to start? This is your first step to gaining access to employment professionals, job opportunities and work programs. Join us to become a member and learn about all the ways you can work towards your future goals with us.
Please create an account on Mass JobQuest prior to registering for this event. Use your Job Seeker ID when registering.
Tuesday, October 10 – 5:30 pm
Friday, October 13 – 10:00 am
Tuesday, October 24 – 4:30 pm
Friday, October 27 – 10:00 am
To register for this Young Adult event, please submit the form below: