Virtual Career Center Seminar
October 30 @ 10:00 am

-

11:00 am
Career Center Seminar – Membership Orientation
This event is an online membership orientation. It is a required event for individuals starting to use career center services and those collecting unemployment benefits.
MassHire Lowell Career Center offers a live event each Monday at 10:00 am. This online event (approximately 45 minutes in length), will:
Highlight services offered by MassHire Lowell Career Center including hiring events, training opportunities, or specialty programming
Provide an overview of the U.S. Department of Labor's Reemployment Service and Eligibility Assessment (RESEA) program
Many individuals are enrolled in the RESEA program as part of their collection of Unemployment Assistance benefits. This webinar will provide an overview of the program and its requirements
(The Career Center Seminar can also be accessed as an on-demand event on the Dashboard of your Mass JobQuest account.  This event can be viewed at any time, but does not include any information regarding services for the Greater Lowell region.)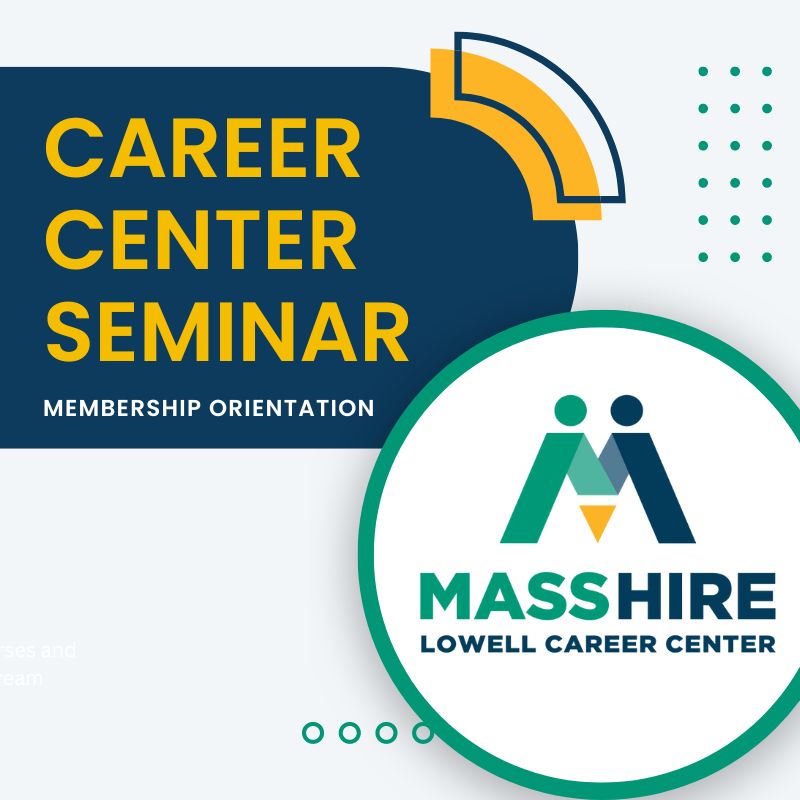 Registration for the Career Center Seminar
To attend the online seminar through MassHire Lowell Career Center:
If you don't have a Job Seeker ID #, create an account at  Mass JobQuest
Contact MassHire Lowell Career Center at 978-805-2503 or submit the form below and a staff member will reach out to you about scheduling the seminar.